The 2020 Buellton Brew Fest has been postponed May 1st, 2021.
In light of the State's recommendations to cancel gatherings, the decision was made to move the festival to later this year.  As we face this time of uncertainty, the Buellton Chamber of Commerce and its partners are committed to the safety of their visitors and the community at large and are closely monitoring the situation.
Tickets purchased for the festival will be valid for the new dates, and those not available on the rescheduled dates can request a refund or a voucher that will entitle them to attend a future Brew Fest over the next three years.  In order to request the voucher guests should email [email protected]. If you would like a refund contact NightOut at [email protected].
---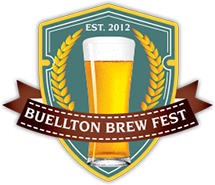 Buellton Brew Fest
September 5th 2020 River View Park
Join us at Buellton Brew Fest!
The 9th annual Buellton Brew Fest is coming off its best year to date! Once again, we will feature over 50 breweries, wineries and spirits and live entertainment. Enjoy a great assortment of food trucks, vendors, plenty of restrooms, lawn games and everyone's favorite mega-sized beer pong!
This year live entertainment features Will Breman, a finalist from the nationally acclaimed show The Voice on NBC, DJ Hecktik, and Lompoc's very own Richie Rey!
THE BUELLTON BREW FEST TAKES PLACE AT RIVER VIEW PARK ON Saturday, May 1st, 2021  FROM 11:30 A.M. - 4:30 P.M. (last pour at 4 P.M.))
OUR SPECIAL VIP EARLY ENTRY SESSION ($55) gets you access into the event an hour early (11:30 a.m.) and allows you to sample from specialized beers that will not be available during the General Admission Session.
General Admission ($45) begins at 12:30 p.m. and includes tastings from any of the 50+ breweries, wineries, and spirits on site. Play mega sized beer pong, cornhole, and check out the live entertainment! Plenty of food trucks and restrooms will be on site! Bring your lawn chairs and blankets and enjoy the day! We encourage you to drink responsibly and know your limits.
Jump on the Brew Bus
SANTA MARIA - 10 A.M. FIGUEROA MOUNTAIN BREWING COMPANY (560 E. BETTERAVIA ROAD)
LOMPOC - 2 BUSSES AVAILABLE
VIP TICKET HOLDER BUS - 10:30 A.M. SOLVANG BREWING CO. (222 NORTH H ST.)
WE ENCOURAGE ANY GUESTS THAT HAVE GENERAL ADMISSION TICKETS TO GET ON THE 11:15 A.M. BUS
GA TICKET HOLDER BUS - 11:15 A.M. SOLVANG BREWING CO. (222 NORTH H ST.)
We have two Lompoc busses for VIP and General Admission guests. Our first bus leaves at 10:30 a.m. will get all VIP guests to the event by the 11:30 a.m. VIP entry. The second bus will leave at 11:15 a.m. and get all of our General Admission guests to the event before the 12:30 p.m. General Admission entry. 
After the event is over a shuttle will take guests back to Lompoc and a half-hour later a second bus will take the remaining guests back to Lompoc. 
SANTA BARBARA - 9:45 A.M. FIGUEROA MOUNTAIN BREWING CO. (137 ANACAPA ST.)
GOLETA - 10:15 A.M. M SPECIAL (6860 CORTONA DRIVE)
BUS TRANSPORTATION TICKET MUST BE PURCHASED PRIOR TO EVENT. NO SHUTTLE TICKETS WILL BE SOLD AT PICKUP LOCATIONS.
Ticket holders must be 21 and over. Identification will be verified at the door. Rain or shine event. No refunds. No coolers. Breweries are subject to change.